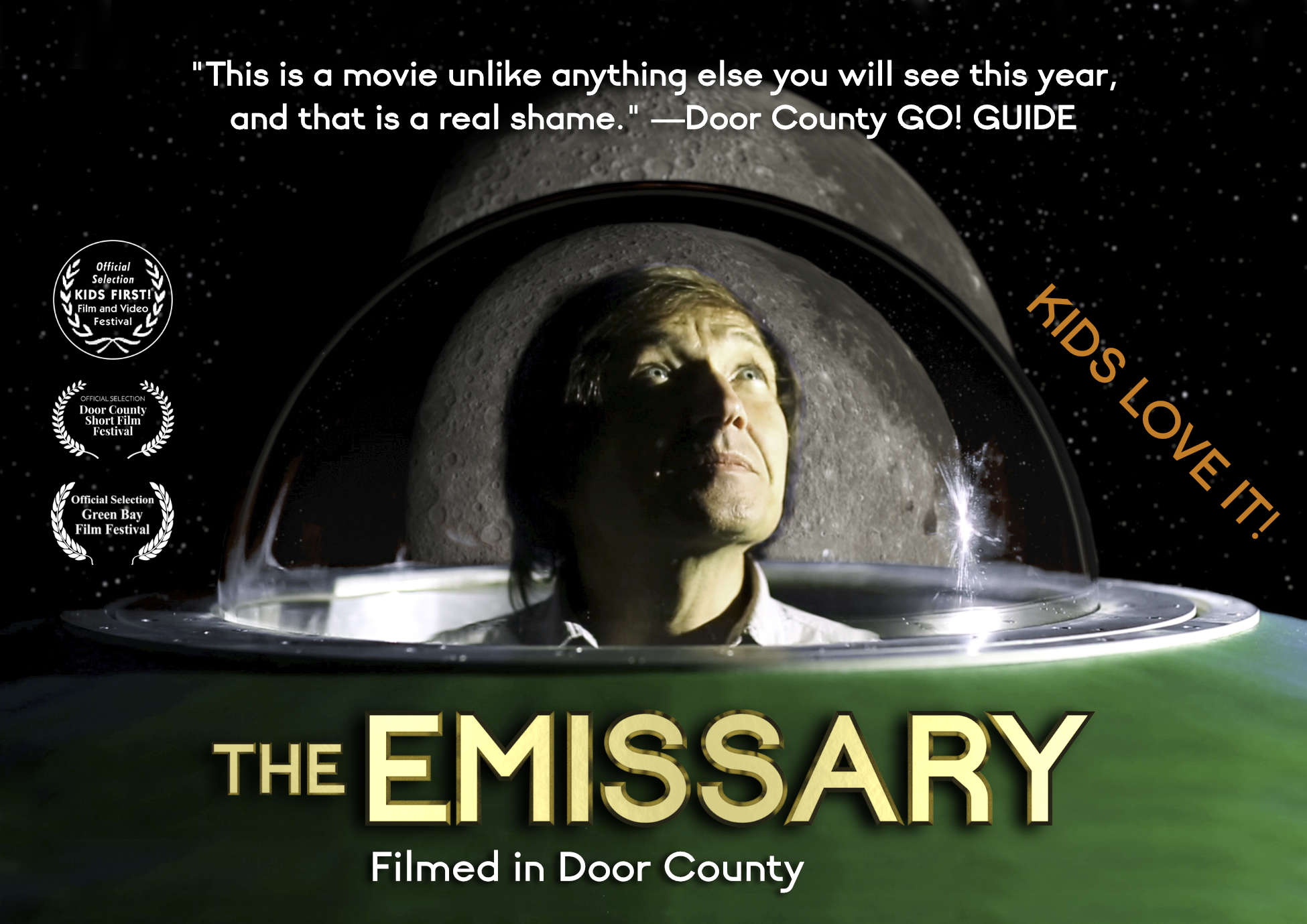 What is the Emissary Movie? The Emissary Movie celebrates mindfulness, and it's a family-friendly sci-fi comedy filmed all over Door County, Wisconsin!
Get a FREE Spaceship Kit when you buy a DVD!
We'll send you a cool origami model kit of Koyper's spaceship with every DVD purchased. For retail store purchases, just contact us and we'll mail you a spaceship kit free of charge!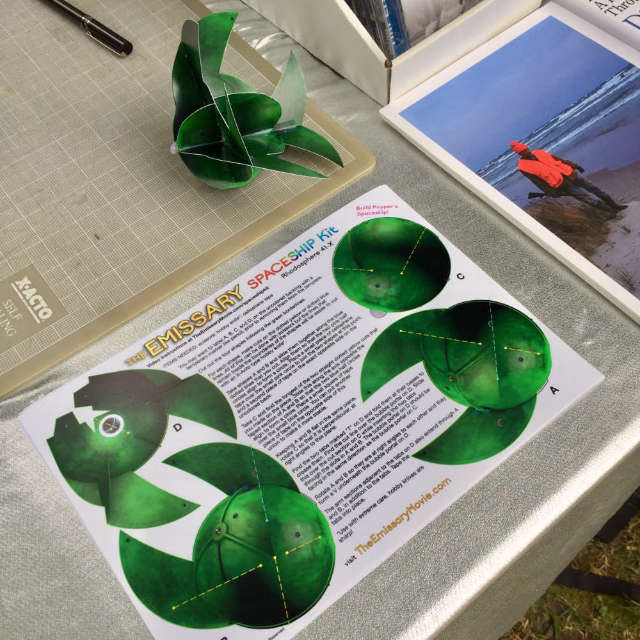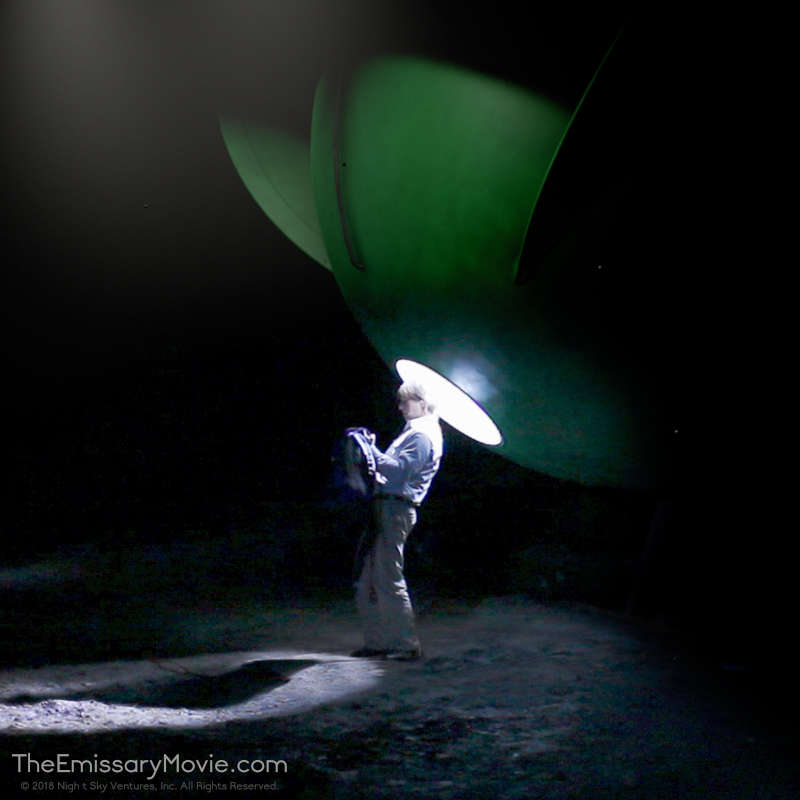 Events
August 31 - The Emissary plays at Newport State Park at 7:00pm at the beach pavilion. After the show we might have a telescope or two set up for some star gazing.
"The Emissary was absolutely fantastic! What a hilarious, light-hearted movie! Congratulations on a great film." ––Alyssa Skiba, Arts, Entertainment & Literature Editor Peninsula Pulse & Door County Living
Where to Buy
The Emissary movie DVD is available at these outstanding stores: